Reusable Filtering Mask
$99.00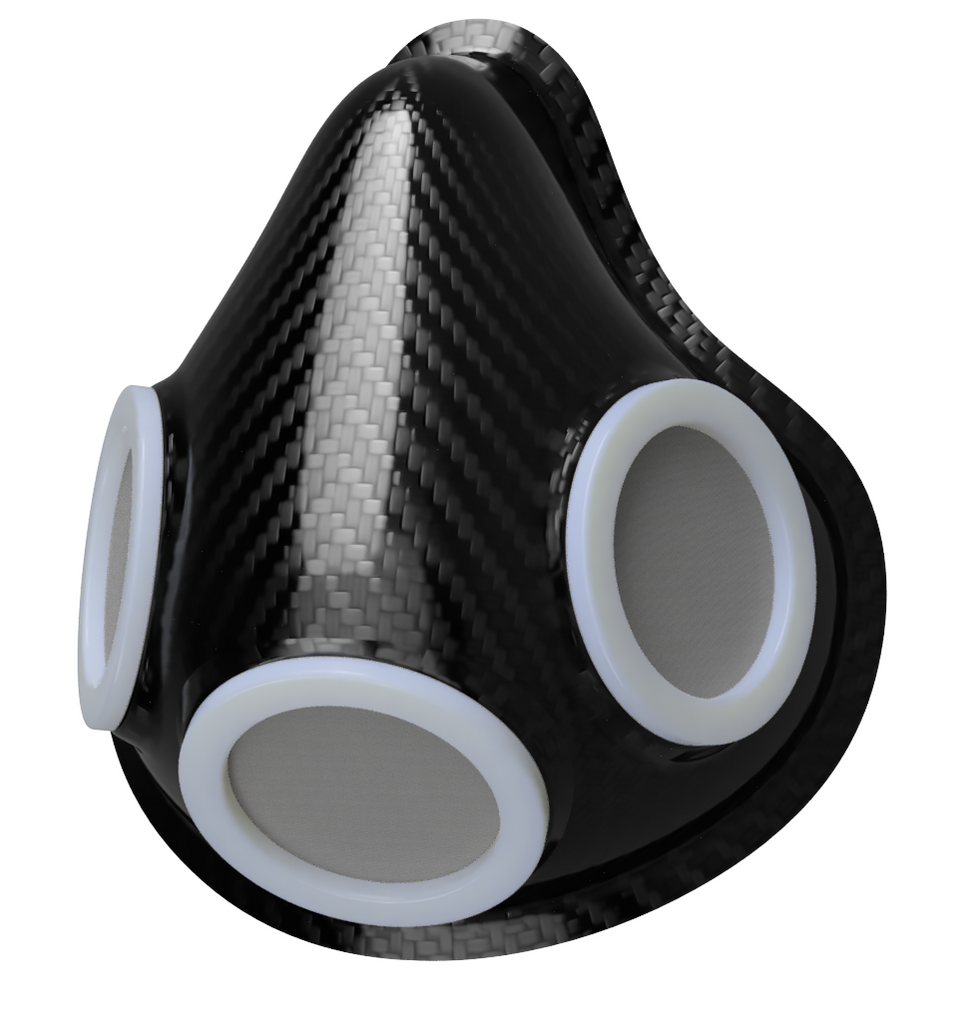 Stated Project Goals and Features:
Disposable/Replaceable N95 Style .3 Micron Nonwoven Filters
Option to purchase additional extremely affordable filters 
Easy to install/remove Neodymium Rare Earth Magnetic Rings secure filters to mask
Comfortable biocompatible and sterilizeable foam interface between face and mask
Elastic Band to hold mask securely to your face

NIOSH certification (this is a longer term goal for this project)
A Letter from our CEO
In the days after our email regarding development of an N95 mask, there was a tremendous outpouring of support from the Selle Anatomica community. Since that time, in collaboration with many of you, we have spent a tremendous amount of time and effort to develop a carbon fiber mask. It features magnetic rings that will hold filtering media to the mask. The benefit to this design is that it is lighter weight than traditional respirators and it will accept virtually any filtering media that is available to the user. It is also reusable and can be sterilized.
A lot has happened since that initial email. Honeywell and 3M have committed to 100M masks per month for government and healthcare workers. Asian supply chains are coming back online. And yet we are hearing from those on the front lines that demand is still critical. Mixed messages to be sure. Before we cut molds and begin to ship masks, we need to gauge demand. We will open pre-orders for the mask today. If we reach a minimum quantity of 10000 masks, we will "hit the green button" and begin cutting molds in house; a relatively straight forward process. We will have parts to ship in approximately a week. If this minimum is not met, all orders will be refunded in full.
There was internal debate in our offices about whether or not to release this product. It is expensive to manufacture as far as masks go and we don't want to send the wrong message. I suspect there will be much profiteering and a glut of such products in the marketplace in short order. We are building this mask from this expensive material because it is a material we have in abundant supply here at our manufacturing facility and it is a material with which we are very familiar.
We hope that our efforts contribute to limiting the spread of this virus and that the mask is well received by our community.
Stay Healthy Everybody.
Ryan Hosmer
CEO
Selle Anatomica and Light Composites
This project is in development. We expect to ship in 2 weeks. All images are digital renders.
*This mask has not been certified to meet any health or filtering standard by any government regulatory body and Light Composites makes no claim as such. By clicking add to cart and purchasing this product, you are acknowledging these facts and acknowledging that you take full responsibility for your own health.